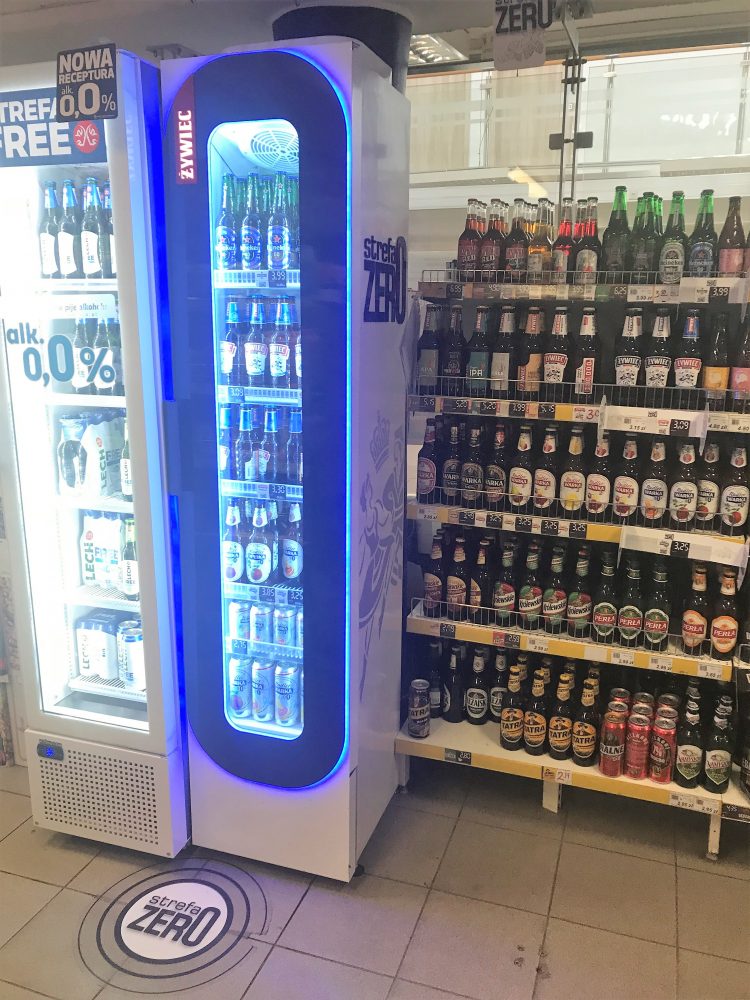 Żywiec Zero Zone
Refrigerator for non-alcoholic beers of Grupa Żywiec with WOW! effect.
Thanks to LED lighting it definitely stands out compared to its "friend" to the side.
The blue color reinforces the feeling of cold beer which will strongly affect the consumer in the summer time.
The subtle but visible artwork highlights the brand with taste and characer.
This category of beer has been growing for a while now, a proof of which is the increasing amount of expositions dedicated to it.
The trend is definitely good and especially friendly to drivers.