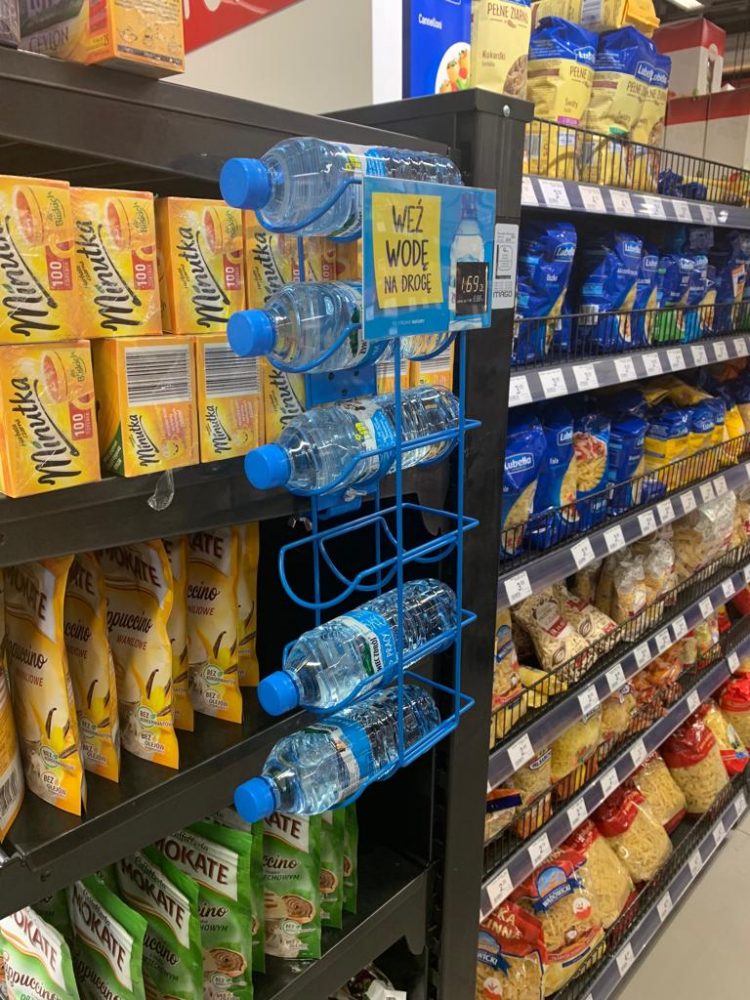 Żywiec Zdrój
Metal hanger for Żywiec Zdrój brand water.
The exposition is made of specifically bent wire, which allows the bottles to be placed horizonally, which lets the customer reach for them more easily.
The slogan reads: "Take water for the trip".
The hanger is attached to the end of the rack in the store.