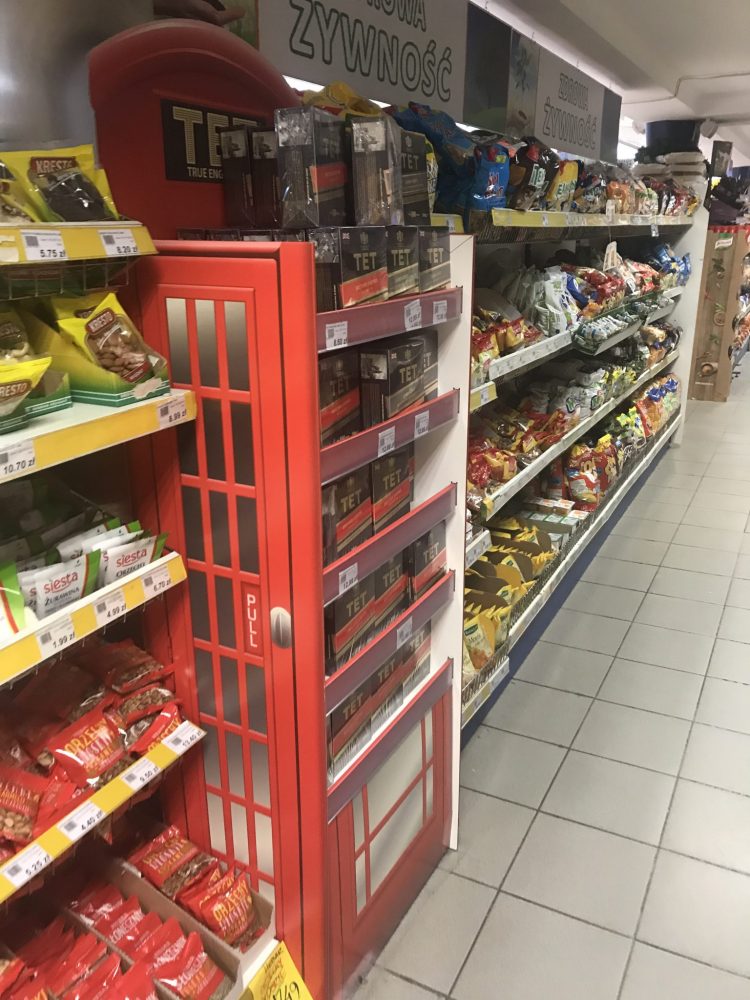 True English Tea
Original cardboard stand for TET brand teas.
As the name suggests, TET is a true English tea and the producer highlights that with a unique stand imitating a traditional, red, British phone booth.
This interesting effect was achieved mostly with artwork, while keeping the stand's form simple. Thanks to this efficient solution the stand performs very well, as it draws attention from afar.