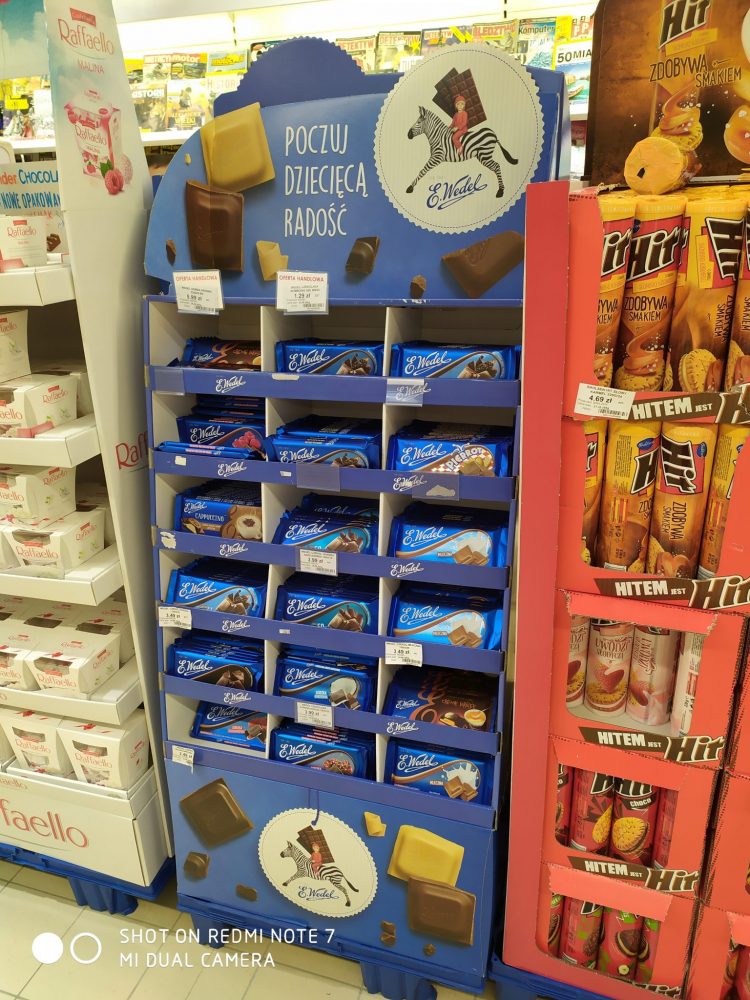 Stand for Wedel chocolate
The cardboard stand was made in distinctive for this company navy blue color. Although, the paint used for this expositor is a bit more matte and bright, it contrasts with shiny chocolates wrappings.
The topper is cut along the edges in jagged pattern. It also has wings attached to the top part of side panels which deepens the three- dimensional effect. The artwork is the same on the base and on the topper and shows the young boy in red sitting on the zebra and chocolate parts are scattered on the background.
There are six shelves with three sections in each one in this stand. Every section contains one row of products. The entirety looks pleasant and cohesive and it tempts to buy one of the many available chocolate flavors at the same time.