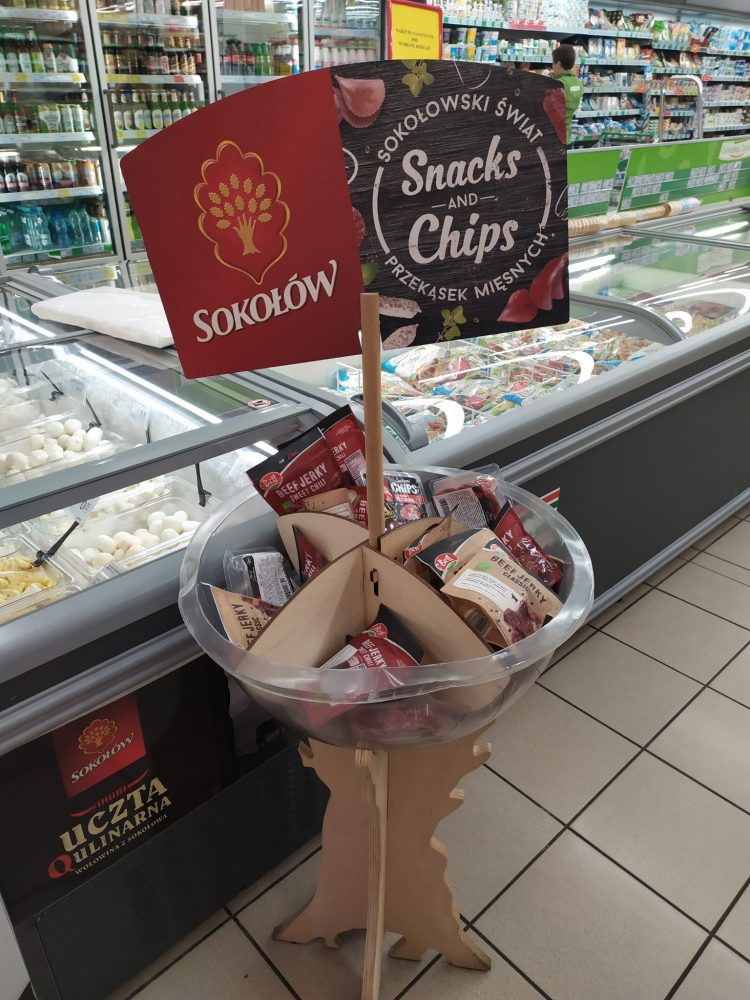 Sokolow display
The basket for Sokolow meat snacks is hard to overlook. The small size of this stand is helpful with placing it nearby the other products from this brand.
The expositor consists of transparent plastic basket which is placed on the top of the elaborated plywood leg. Inside the basket there is plywood divider separating the space into four and additionally, it is a base for the banner promoting meat snacks. The transparent plastic and the light plywood perfectly contrast with dark packagings and the topper.
Undoubtedly, the stand would attract customers to try some of this bites.