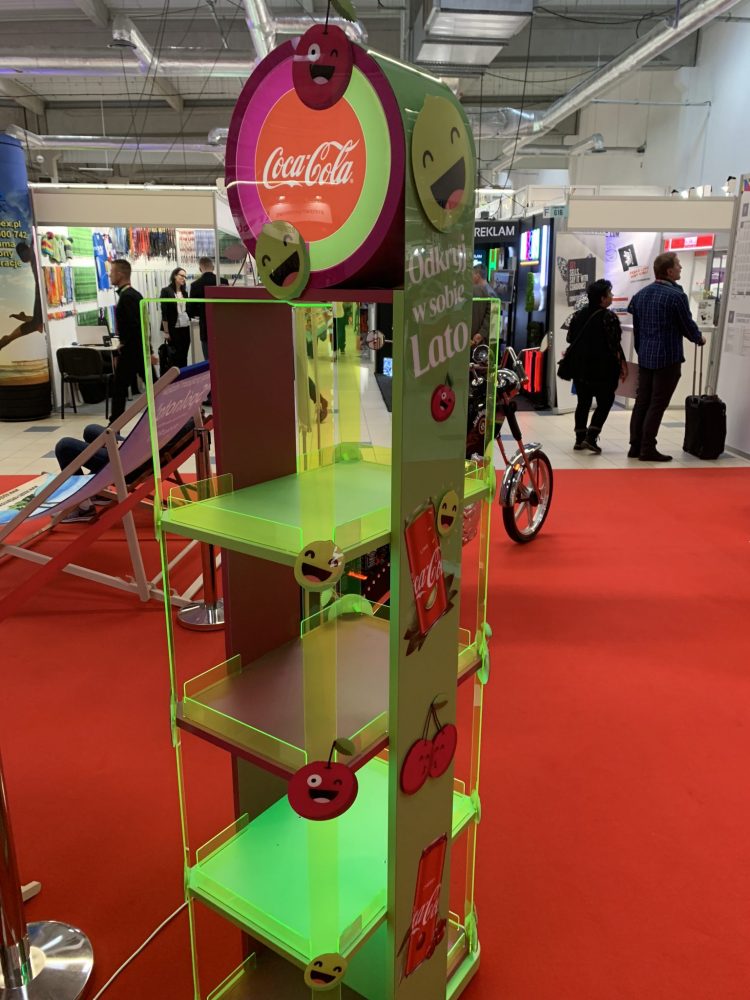 Rema Days – Cola Summer
Fluo plastic stand of Coca Cola brand.
The used material generates a light glow, significantly improving the visibility of the stand with no need to for power. This way the stand combines the simplicity of a standard expositor with the effectivness of illumination.
The topper however includes electrical illumination, which gives a stronger effect and draws attention to the brand logo.
Additionally the stand is decorated with cheerful artwork and communication "discover the summer in you"
The entirety is an impressive and effective combination of different methods of product presentation.