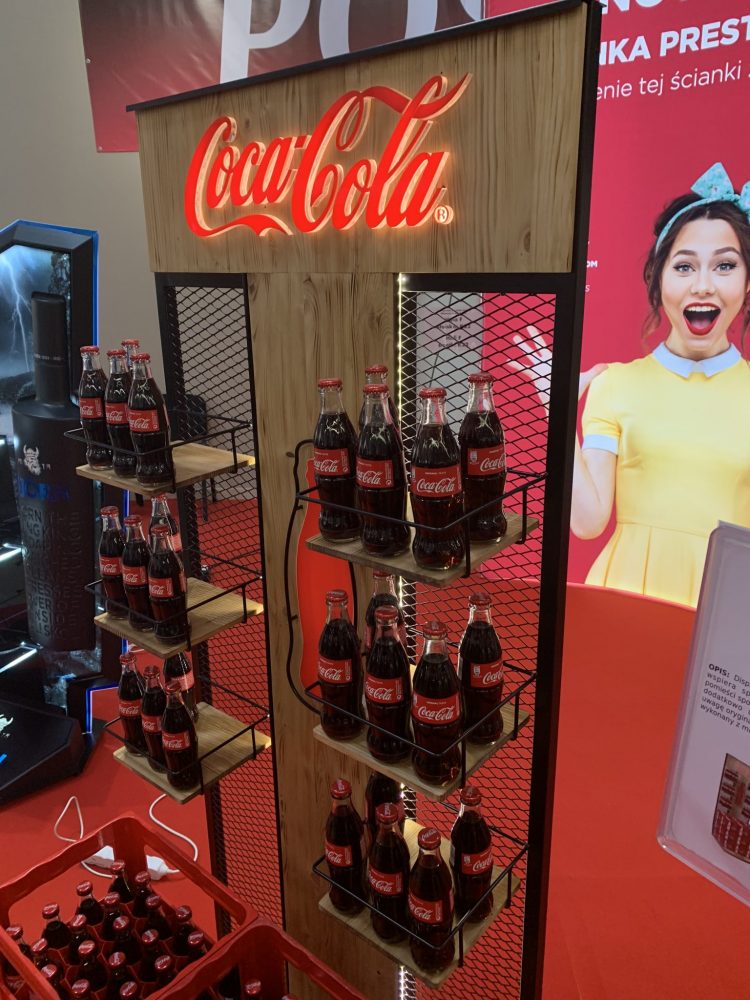 Rema Days – coca cola
Coca Cola stand presented on Rema Days prsented on Rema Days trade fair.
The structure consists of different materials, mainly wood and metal.
This stand makes use of chiefly shape and lighting to present the products.
The illuminated Coca Cola logo draws attention to the stand, and the metal grate behind the bottles highlights the products in the exposition.
Apart from the products on the shelves, the stand also includes space for crates which can fit more.