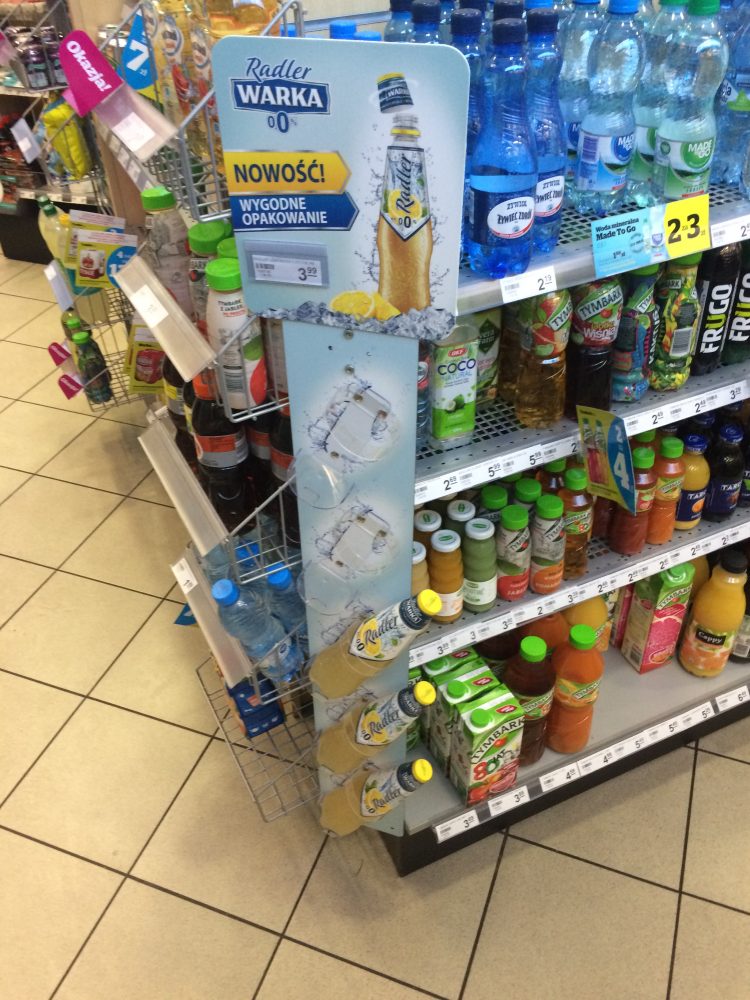 Radler Warka
Shelf expositor for non-alcoholic beers of Redler Warka brand.
The large size of the hanger allows 5 bottles to be placed on it. Thanks to the mounting, the bottles are tilted, which makes the composition more dynamic and sets it apart from the other products on the shelves in the store.
The hanger also had space for a large topper with communication about the product.