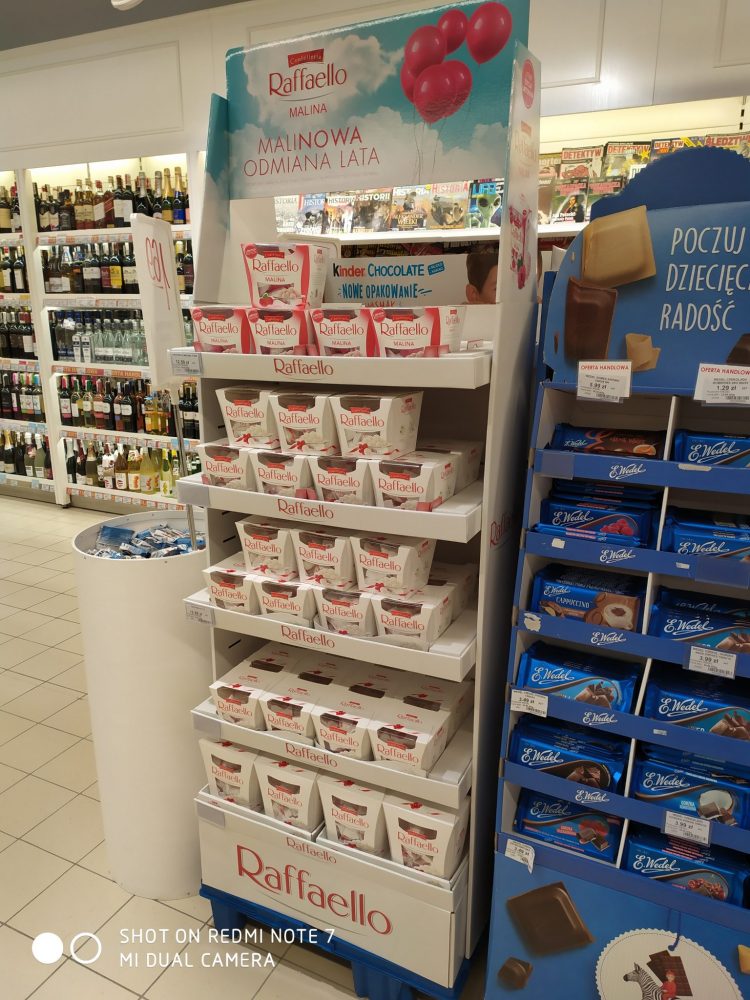 Raffaello- Summer tastes raspberry
White cardboard stand promotes limited edition of new flavor in Raffaello's range. Well known and loved coconut pralines are now available in raspberry version.
Five shelves are attached to the stand and project beyond the width of the side panels. On four of them can be find classic taste and on the top the new raspberry flavored chocolate ball.
The side panels are cut into a spindly shape and the artwork of the chocolate packaging is printed on them. The topper is flat with blue sky, clouds and red balloons artwork which can symbolize coconut and raspberry Raffaello tastes. On the base there is only brands logo in red.
The color scheme is unusual for this brand because they are known for all-white background and red writings and now there is red to white gradient. It shouldn't be suprising- it is the first addidional flavor to this range beautifully exposed near its predecessor.