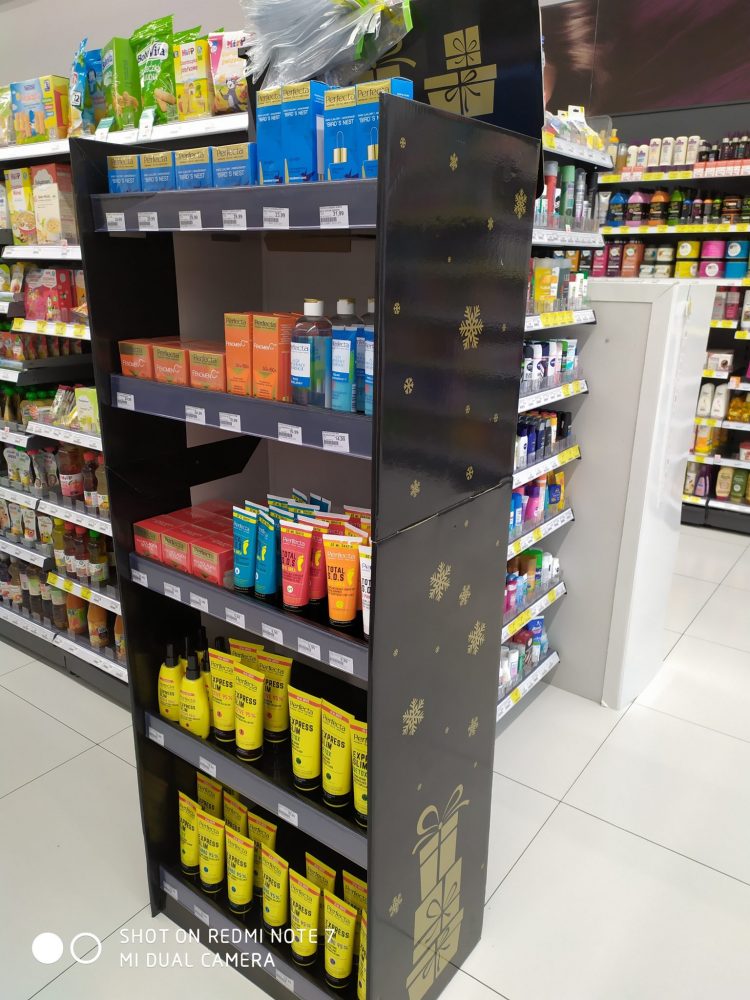 Perfecta
The cardboard stand for Perfecta's skincare cosmetics was made by simple structure. The black background used in this project finely exposing the brand's products which have intensive saturated colors.
The expositor has five shelves in which the lowest one is almost at the ground height because of the short almost non visible base. Also, the back's inside is white and due to it the entirety is not too dark and dull.
Despite the summer season this display has Christmassy printing: snowflakes and gifts in golden color. The topper as well as the side panels have the same artwork and thanks to that it makes the entirety looks simple yet elegant.