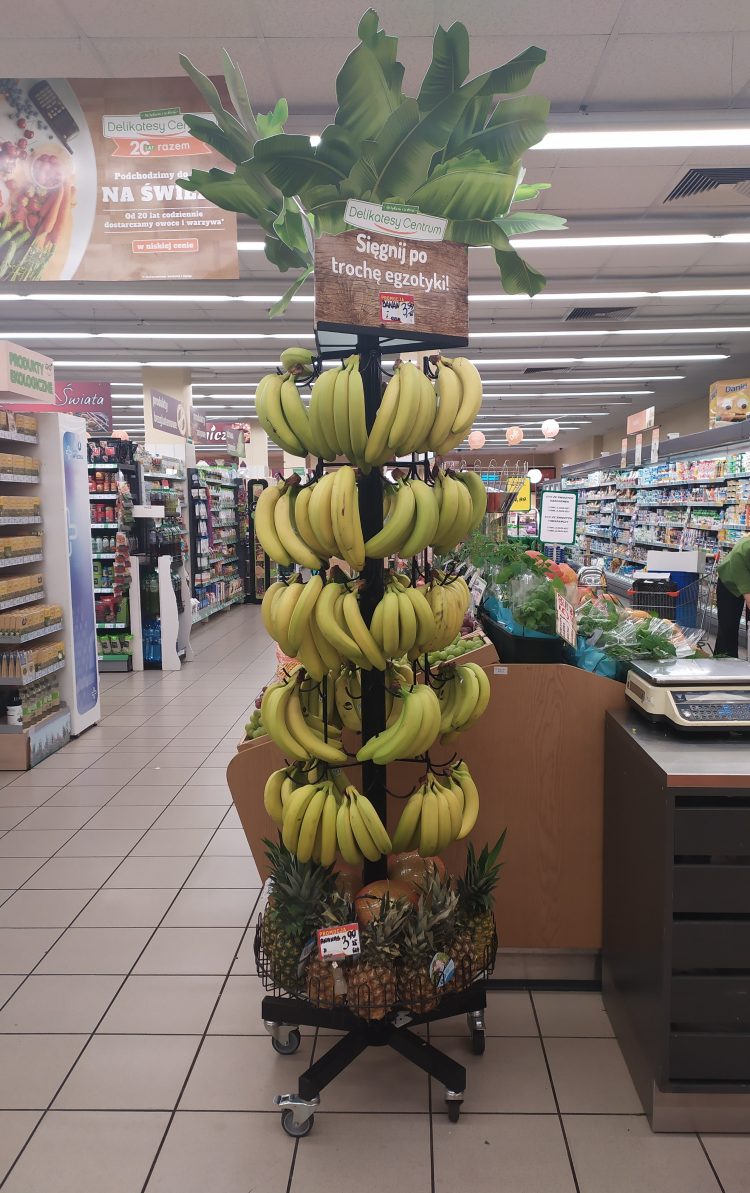 Palm tree for bananas
Marketing experts know not only the product is valid but what triggers the most is the form of service. It was probably the reason of making this extraordinary looking expositor.
It is a very distinctive stand which shape reminds of palm tree. The core of this stand is made of metal wire painted black and the top part are surprisingly naturally looking palm leaves. Among them is the topper with communication "Reach out for exotics". On the whole height of this stand there are regularly attached hooks used for hanging bunches of bananas. On the base there is a basket for additional fruits. The worth noticing is the fact that the whole stand may be easy moved thanks to attached wheels. The entirety is definitely eye-catching.