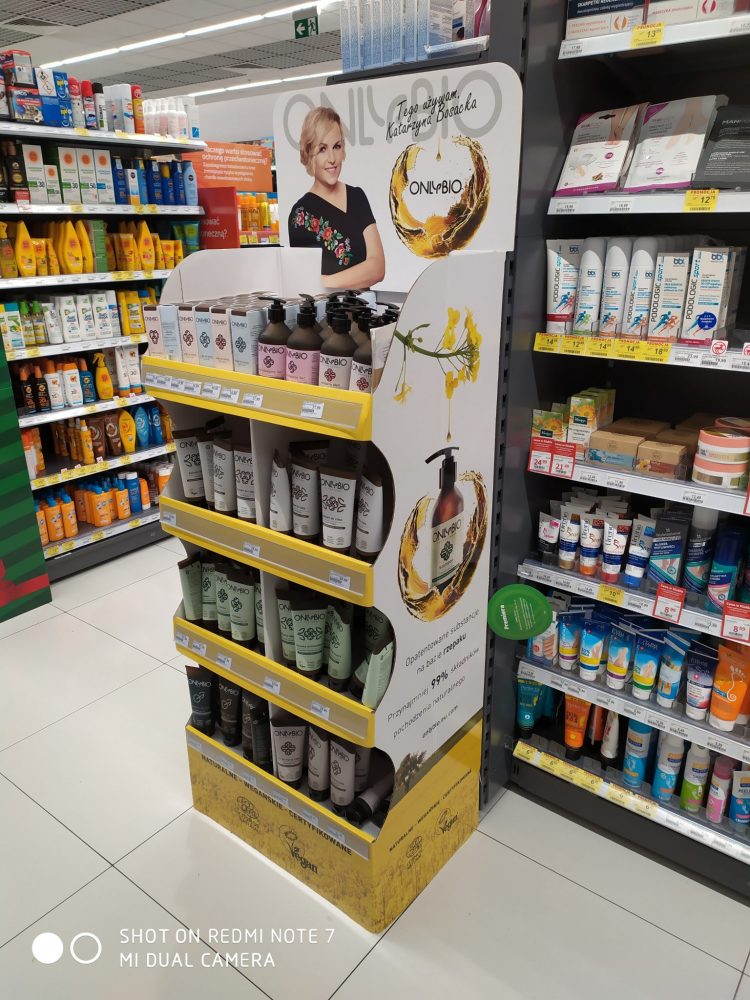 OnlyBio
The new stand for OnlyBio natural cosmetics present the brand's organic skincare and haircare products such as hair conditioners, face cremes or body balms. This brand's philosophy is based on being as environmentally-friendly and so their products are cruelty-free and vegan, and their display is made from a cardboard.
The stand has four shelves and three of them, except the top one, have additional dividers in the middle which strengthen the construction and assists the product arrangement. There is a brand logo on the topper as well as an image of Katarzyna Bosacka – a Polish TV journalist famous for promoting healthy lifestyle and aware consumption.
The base is minimalistic but the side panels are cut in a decorative, wavy pattern. It also features rich artwork showing raspflower and shampoo with communication below.