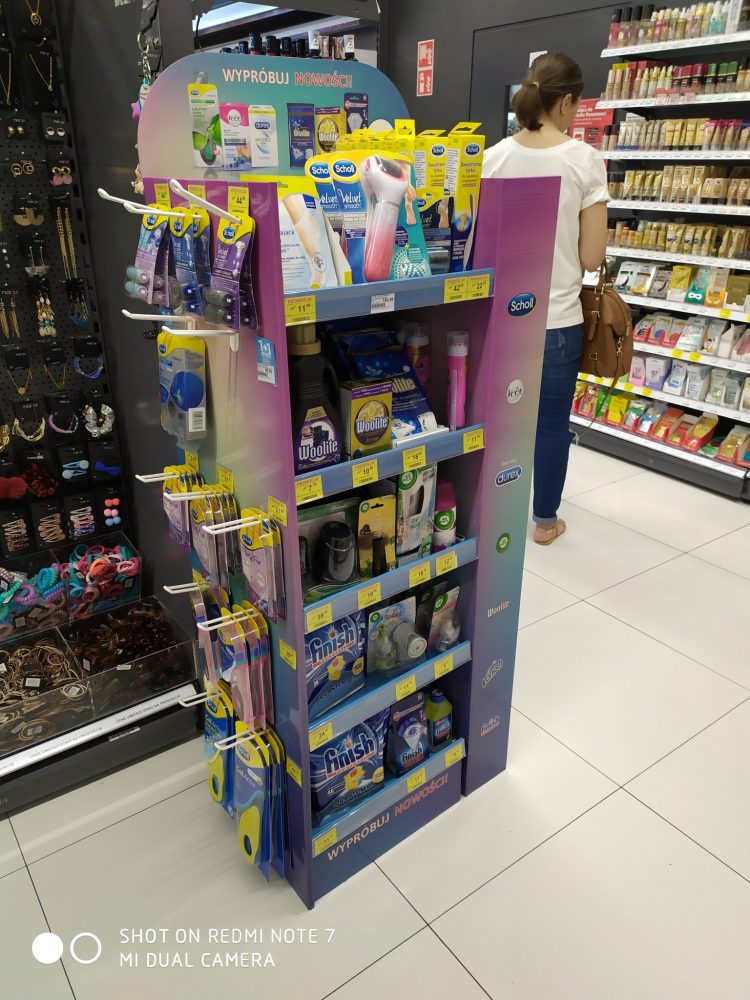 One stand for many brands
This expositor definitely stands out from the rest because of its unique structure. It was made for brands belonging to Reckitt Benckiser Group company.
Three sides of this stand were smartly designed: the front part contains higher shelves for larger products such as fabric softeners, dishwashers pods or air refresheners. There are few hooks on the left side panel for foot accessories and smaller shelves on the right side panel for condoms packs and feet cremes.
This stand was created for many brands but it keeps its cohesive look through navy blue to pink gradient which matches the color of dishwasher pods and stain removers. The base and the topper are minimalistic but the whole concept was focused on the structure which makes this stand exceptional.