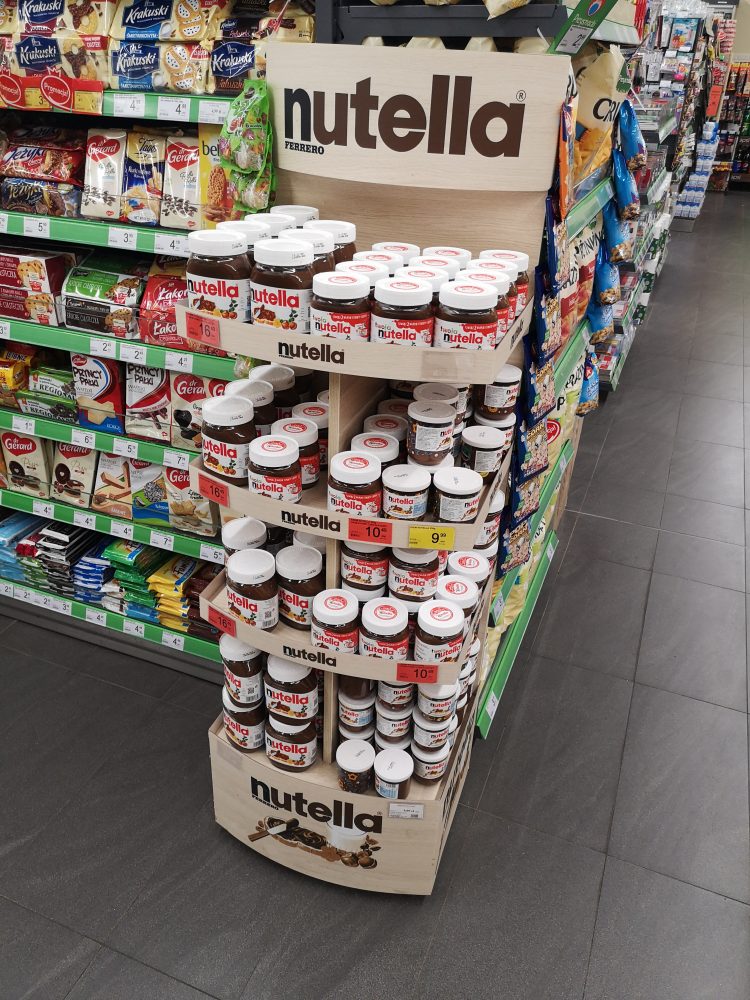 Nutella
Plywood stand for chocolate-nut Nutella creams.
Thanks to its simple and minimalistic form and the rounded shapes of the shelves and topper the expositor stands out among the racks without using complex artwork.
The plywood used for the stand resembles wood and adds resilience to the structure.
The entirety combined with the recognisable Nutella brand makes the exposition very noticeable.