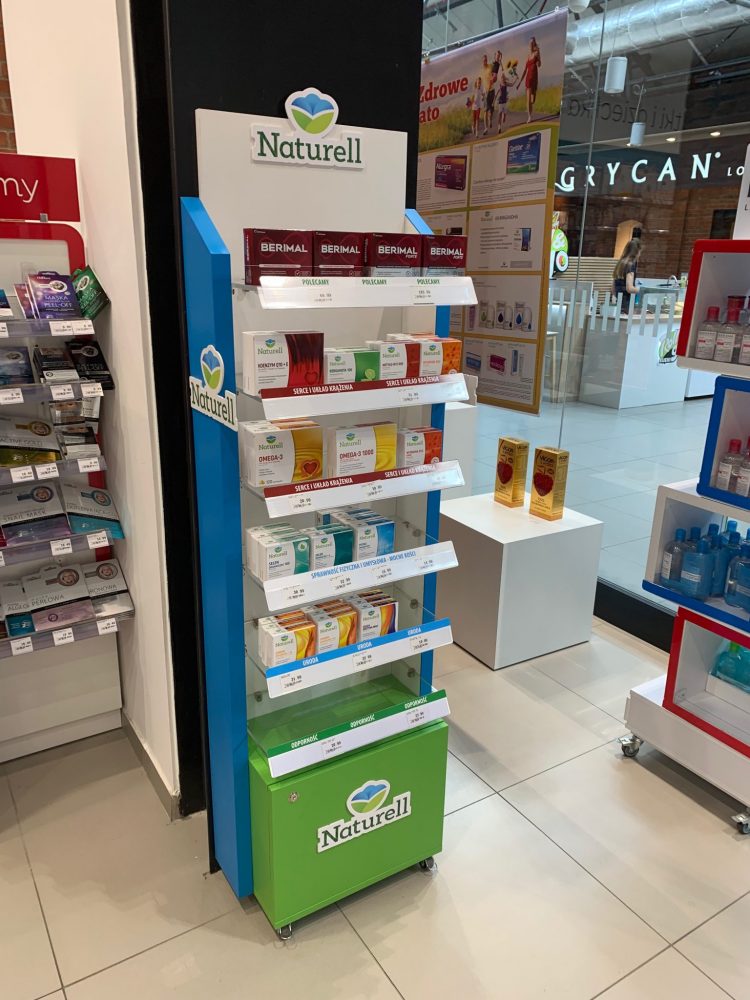 Naturell
Stand is made from plywood especially for natural dietary supplements Naturell. Brand logo was cut from plywood and attached to the topper and side panels and it gives three-dimensional effect. On the base there is a locker which can be used to keep the surplus products.
The shelves are made from transparent plastic and they are attached to the stand's back that gives an effect of floating in the air. The stand has wheels which makes it easy to move because this expositor seems to be too heavy to move with no additional help.
The stand colors are matched with the brand logo in a way that different parts of the stand have different colors. That makes the entirety looks sleek and elegant.