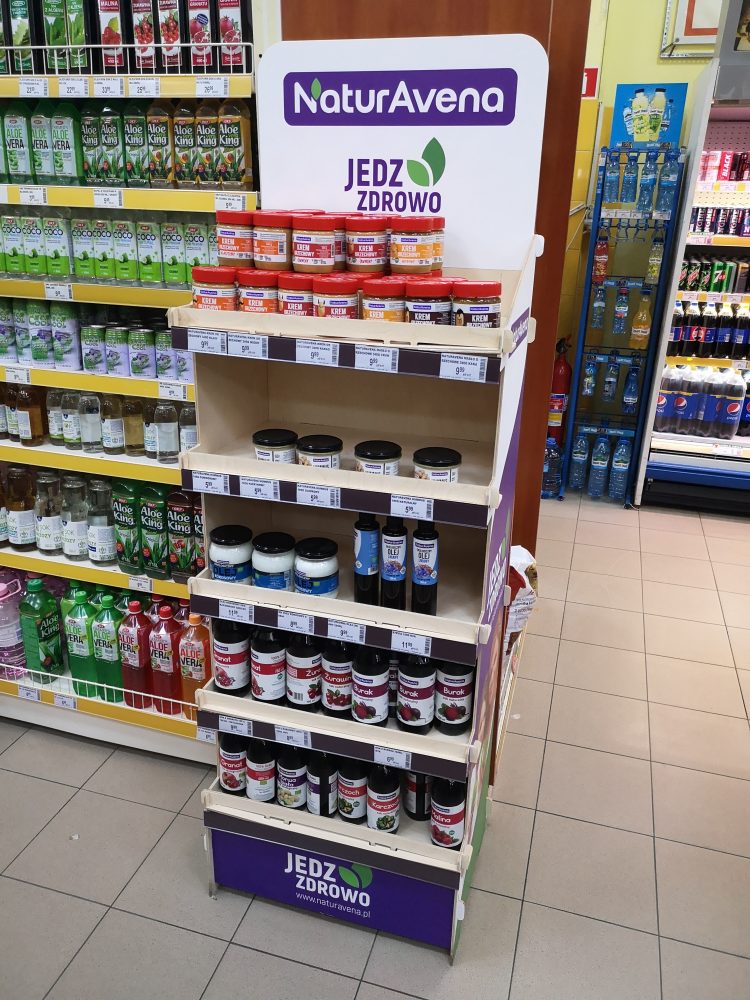 Naturavena
Plywood stand for Naturavena brand of healthy foods.
The expositor are kept in a simple, elegant form and the task of drawing the attention of customers has been given to the artwork.
The communication, encouriging healthy eating has been placed on the side panel, which is the most noticeable for customers walking along the aisle.
The products disappearing from the shelves suggest that this exposition has already enticed a few people to buy.