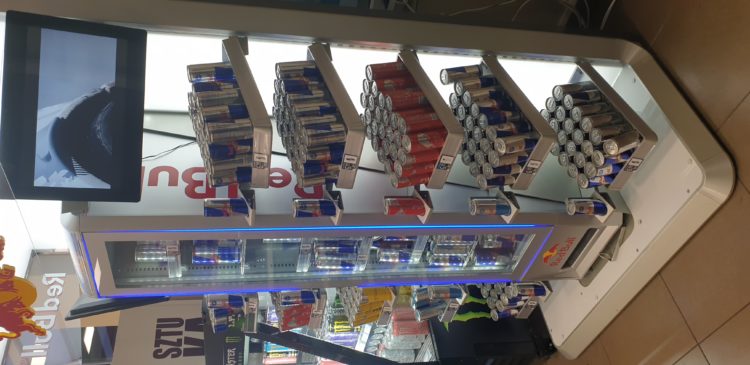 Multimedial Red Bull
Modern creativity certainly will not go unnoticed in this Red Bull display. It is a stand which will accommodate a large range of products without the impression of excessive occupancy of surfaces.
It was made symmetrically from metal with a refrigerator in the central part. Shelves with extra testers for individual flavors, two multi-media screens and back lighting are make an impression even from afar, but the first plan is occupy by the diversity of the presented drinks.