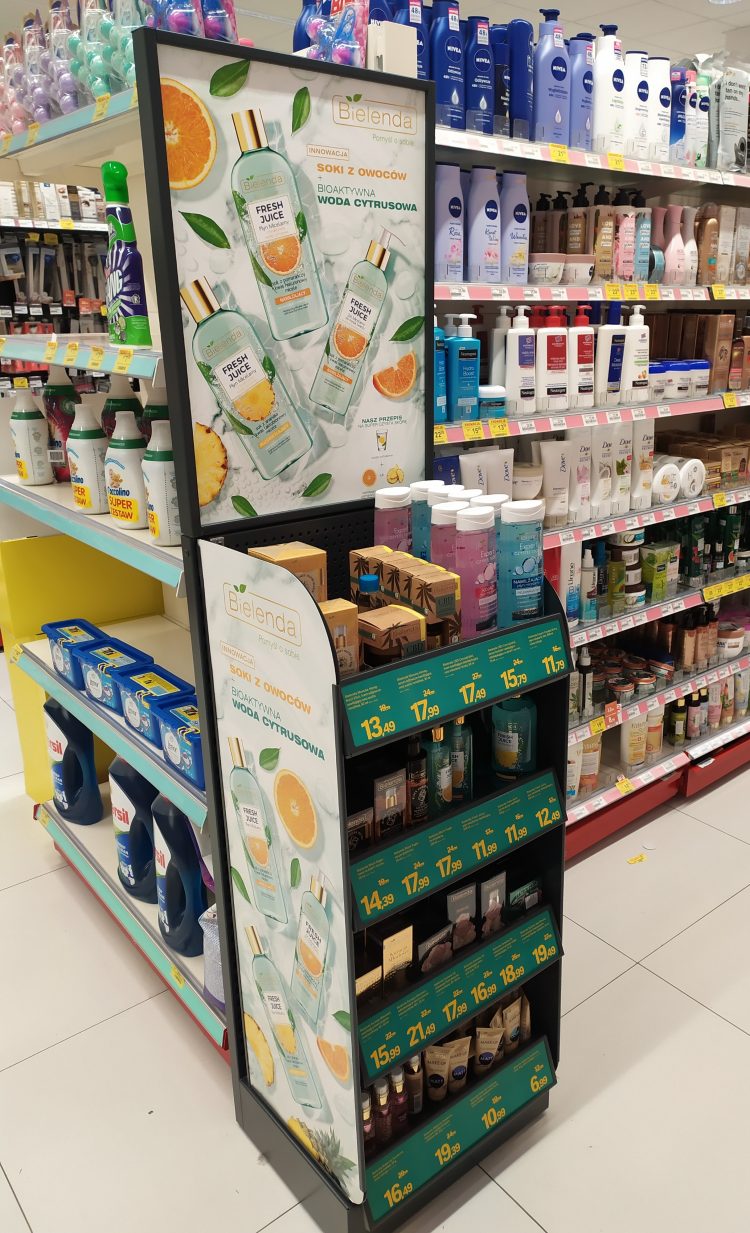 Long-term stand for Rossmann drugstores
Permanent stands which can be matched with current trends and promotions needed to be created innovatively. The good idea and its physical design could be found in this display made for Rossmann drugstores.
They are expositors made of metal which suggest that this stand would be used in a longer period. The back has perforations and thanks to that the stand is lighter and easier to carry around the drugstore aisles. The side panels edges have special bendings supporting the replaceable artwork. Also, the large topper has the mechanism of changing the old artwork with the new one.