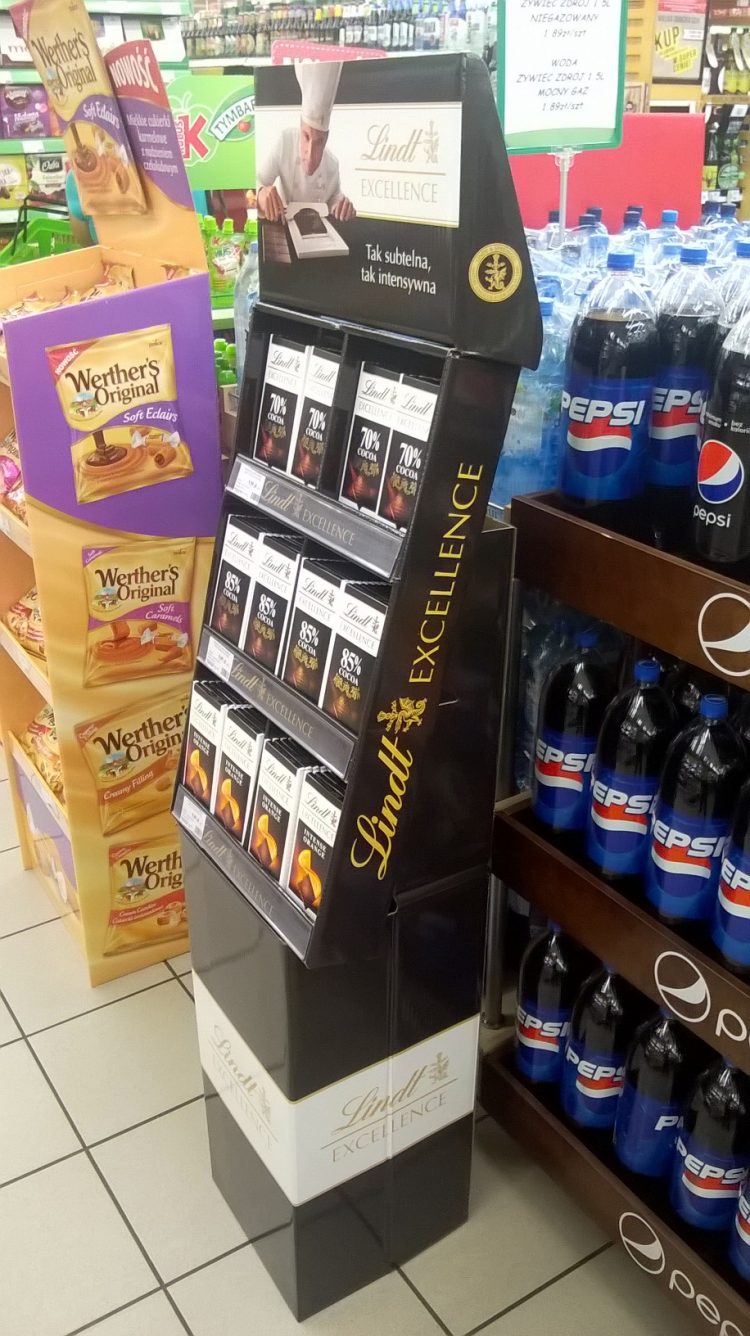 Lindl company chocolates stand
Company stand with Lindl chocolates.
The three-part display is kept in a dark color-scheme, which represents the dark chocolate presented on it. The product shelves are raised, so that they are easy to reach. Above there is a topper with the company logo, artwork showing a confectioner and a slogan "So subtle, so intense".