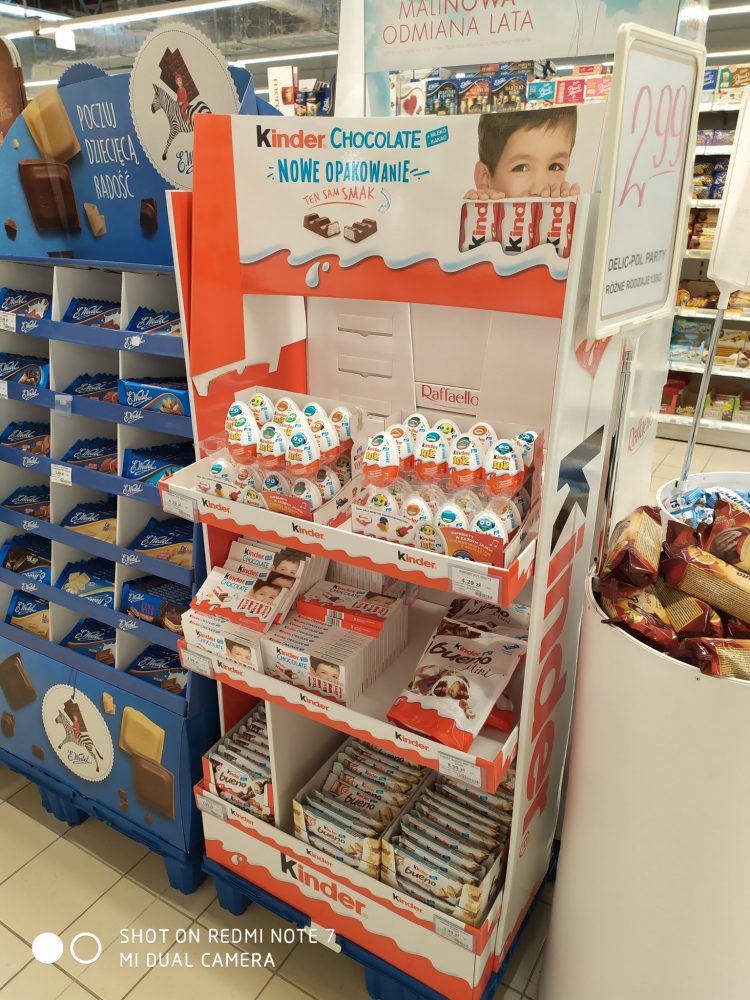 Kinder Chocolate
The cardboard stand made in distinctive for this brand white and red colors promotes this iconic chocolates in a new packaging.
The unique topper catches the eye because of its unusual technique: it was cut and attached to the side panels in a way that creates the semicircle effect. The communication says "New packaging, the same taste".
The expositor has not have the back and due to this fact it gives the lightweight effect which matches the balloon picture on the side panels. Three shelves which are attached to the display project beyond the width of the side panels almost reaching out to the customer.