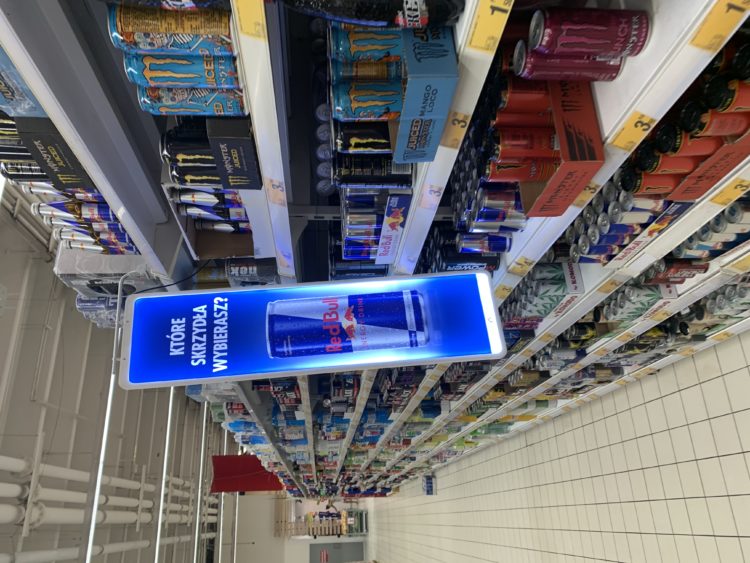 Illuminated Red Bull stopper
Set at the level of sight the Red Bull  stopper without competing will attract the attention of buyers. The illuminated bilateral stopper on the one side promotes the classic taste of its energy drink and on the other its sugarfee version. The colours of the exposition are ideally suited to a shade of lighter and darker blue.
It is also noteworthy that the lighting, which encircle the material, focuses on the bottom so that lighting can be visible, although not overwhelming. An encouraging question in the communication "Which wings do you choose?" refers to the brand's famous slogan.