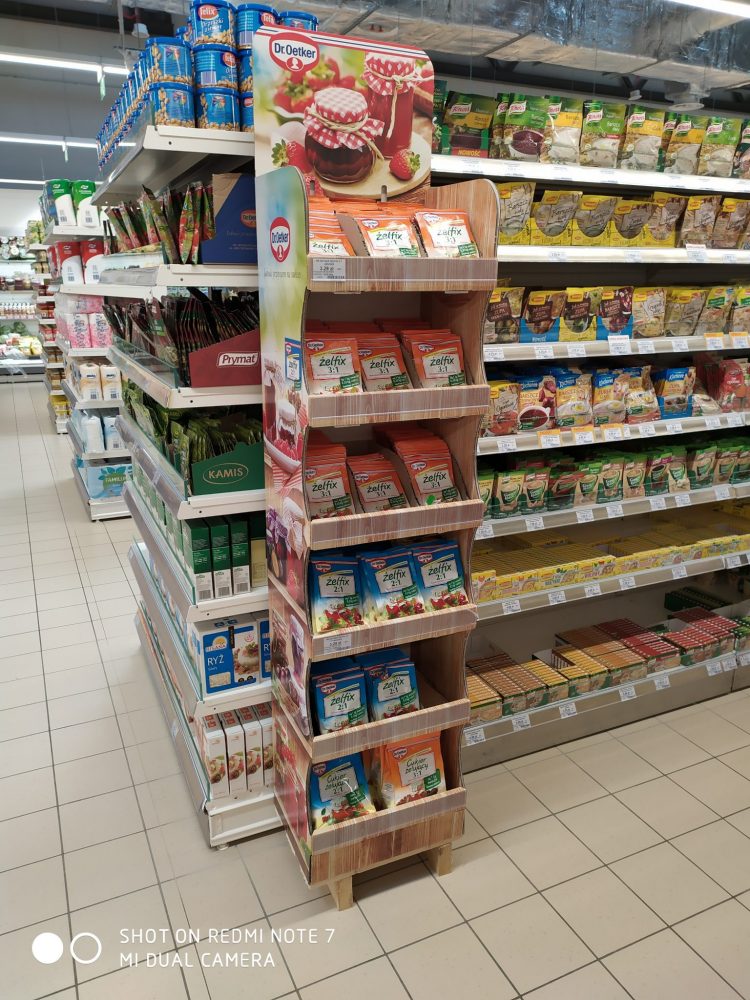 Dr Oetker's gelling sugars
The summer season is the perfect time for making preserves because of the abundance of fresh fruits and vegetables. That is why Dr Oetker to address customers' needs created this stand for different types of gelling sugars and gelling fixes.
The stand is relatively narrow which is why it could fit in the smallest aisles, but it is fairly tall with its six shelves. Each one of the shelves can feature three rows of gelling fixes or two rows of gelling sugars.
The worth noticing feature of this stand is wooden printing on the outside and even inside of this expositor. It seems that this display was created with attention to the details even though the structure itself is quite simple. Also, the used artwork is surprisingly neutral for an advertising stand- small brand's logo appears on left top part of the topper and on the top part of side panels.