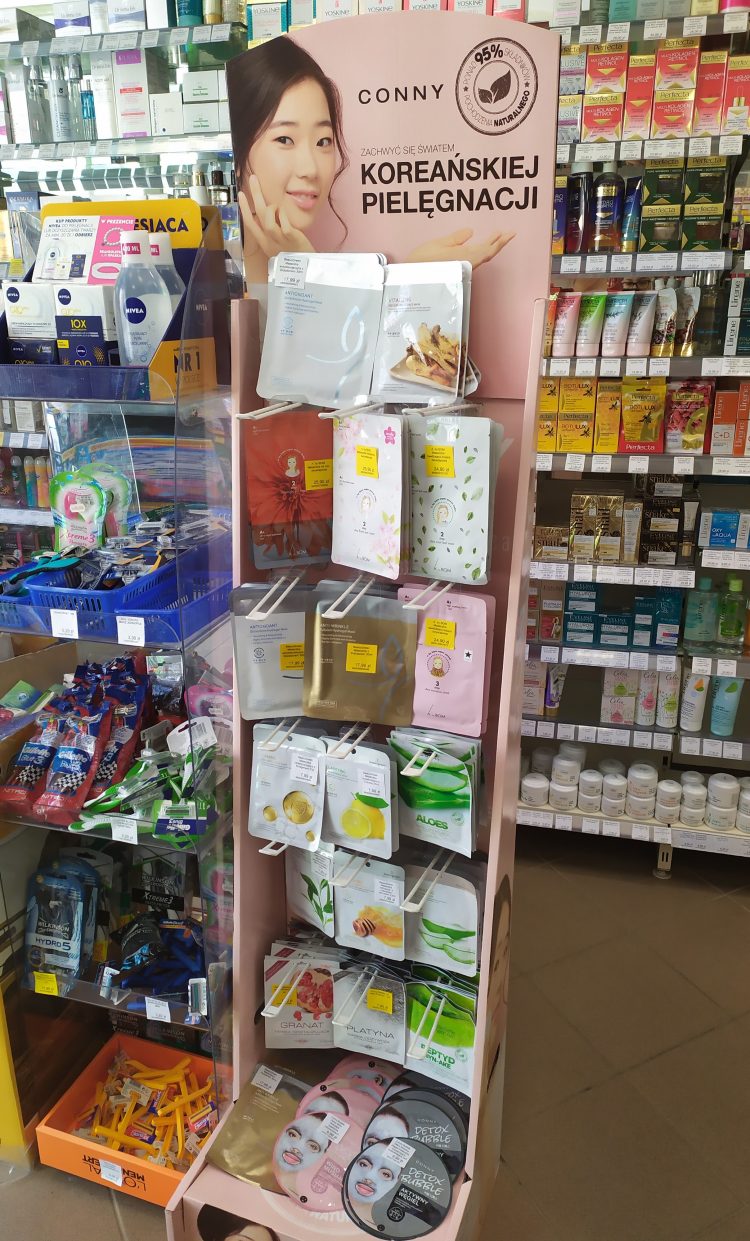 Conny- Korean face masks
Conny is well known brand for its affordable face masks from Korea which is famous for its face sheet mask in a good price and great quality. There is nothing suprising that its bestseller products finally have its own display.
The expositor is uncomplicated in its structure. It is made of cardboard with front-end base and minimalistic, almost unnoticeable side panels. The stand is narrow and it has rows of hooks which are the most efficient way to present the face masks. The topper has Korean inspired artwork showing Asian woman on light pink background with communication: "Enjoy the world of Korean skincare".